To Request a Business Resource Click Here
Military Books for Children
Lists books portraying children with parents in the U.S. Military.
Military Kids Connect
Military Kids Connect. Kids deploy too!
Housing and Mortgages for Veterans
This guide will help veterans and active military to understand the benefits of, types of, and eligibility requirements for VA Loans.
Military Magazines
Read Military Magazines absolutely free and online.
Scholarships for Military Children
Providing a home away from home for military families to be close to a loved one during hospitalization for an illness, disease or injury.
Military Magazine
We feel Military is your magazine and once you become a subscriber we seek your input.
Military Families United
Military Families United is a national coalition of Gold Star and Blue Star families, veterans and patriotic Americans whose mission is to Honor the Fallen, Support Those Who Fight, and Serve Their Families.
Military Family
National Military Family Association is the leading nonprofit committed to strengthening and protecting the families of the men and women currently serving our country.
Military Family Research
MFRI is dedicated to helping service memebers, veterans, and their families.
Military Kids Help Magazine
The Military Child Education Coalition, based in Harker Heights, Texas, aims to address the educational challenges of military children!
Military Magazines and News
Annotated list of defense, intelligence and military news sites, magazines and journals with free online content.
Military Spouse and Family
Military Money Magazine - A family-oriented magazine and website that focuses on the financial challenges of military life.
Our Military Kids
Our Military Kids provides grants for sports, fine arts, camps, and tutoring programs.
The Trevor Romain Company
The Trevor Romain Foundation, in collaboration with the USO, will commemorate the launch of special deployment kits designed to support families with children who have a family member deployed with the U.S. Military on Tuesday, March 30, 2010, at The United States Navy Memorial in Washington DC.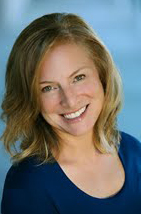 Julie Marie Rahm
Mindset means everything. And no one knows this better than Julie Marie Rahm, aka America's Mindset Mechanic (http://www.Mindset20.com). A former naval physicist, Julie applies physics to the energy of human thought and the results thoughts create. As a military daughter, spouse and mother-in-law she has experienced the challenges of deployment separations, frequent moves and telecommuting careers while remaining happy and achieving her dreams. With her passion and people-loving style, Julie has provided the metaphorical tools for thousands of people to bridge the gap between their thoughts and their lives. She hosts The Mindset Mechanic Live in Eastern NC on FM 107.1 WTKF/AM 1240 WJNC and writes a weekly column, The Mindset Mechanic, for The Pamlico News. Julie Marie Rahm, M.S., is a certified Frame of Mind Coach who has appeared on numerous television and radio broadcasts, including "For the Record" with Eric Brown, the Phil Knight Show and ABC affiliates. She has written for and been quoted in numerous newspapers, and on the web at www.MindsetToolBelt.com and www.FrameOfMindCoaching.com. Julie is an inspirational keynote speaker conveying military life lessons through a blend of intuitive success strategies, enlightened wisdom, humor and fun. Julie is the author of Military Kids Speak, Volume I and Handle Everything - Eight Tools You Need to Live Well and Prosper.
Read More