Coaching
Is your child, tween or teen suffering from emotional or psychological problems associated with frequent moves, war deployments and reunions that come with being part of a military family?
As America's Mindset Mechanic (www.AmericasMindsetMechanic.com) I specialize in helping military kids cope with anxiety and stress through fun and inspirational one-on-one and group coaching.
My programs encourage young people to honor their individual strengths and celebrate who they are.
By applying intuition and logic, I identify the root cause of what is really troubling each child, tween or teen, and give them the tools and techniques they need to resolve it.
The result is young people who have more self-esteem and confidence, fewer worries, and better focus.
Programs are available in person and via telephone or Skype.
For more information call 252-675-5237 or send an e-mail to info@MilitaryKidsSpeak.com.
Jacksonville Angry Kids | Jacksonville NC Control Anger | North Carolina Angry Child | Jacksonville North Carolina Military Kid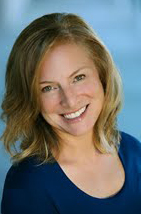 Julie Marie Rahm
Mindset means everything. And no one knows this better than Julie Marie Rahm, aka America's Mindset Mechanic (http://www.Mindset20.com). A former naval physicist, Julie applies physics to the energy of human thought and the results thoughts create. As a military daughter, spouse and mother-in-law she has experienced the challenges of deployment separations, frequent moves and telecommuting careers while remaining happy and achieving her dreams. With her passion and people-loving style, Julie has provided the metaphorical tools for thousands of people to bridge the gap between their thoughts and their lives. She hosts The Mindset Mechanic Live in Eastern NC on FM 107.1 WTKF/AM 1240 WJNC and writes a weekly column, The Mindset Mechanic, for The Pamlico News. Julie Marie Rahm, M.S., is a certified Frame of Mind Coach who has appeared on numerous television and radio broadcasts, including "For the Record" with Eric Brown, the Phil Knight Show and ABC affiliates. She has written for and been quoted in numerous newspapers, and on the web at www.MindsetToolBelt.com and www.FrameOfMindCoaching.com. Julie is an inspirational keynote speaker conveying military life lessons through a blend of intuitive success strategies, enlightened wisdom, humor and fun. Julie is the author of Military Kids Speak, Volume I and Handle Everything - Eight Tools You Need to Live Well and Prosper.
Read More